SUN DIAL : NIGHT WATCH
Series of tapestries woven directly from data recorded on an Actiwatch (a device for measuring sleep/wake patterns and concurrent light levels). Begun in January 2010, the final set of works, generated from five years of continuous recordings, were exhibited at CentrePasquArt, Switzerland, as part of Morris's solo exhibition SELF MODERATION.
This page gives information about the work at the John Radcliffe Hospital, Oxford; a public engagement project funded by the Wellcome Trust.
---
Click on the image below to view the booklet.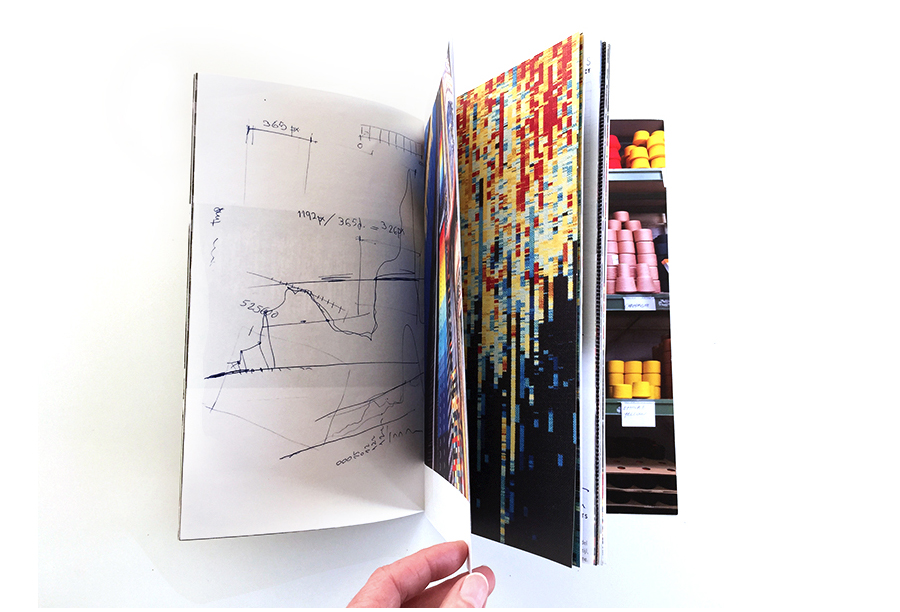 Tapestry Dossier was printed as a limited edition artist's book, supported by the Wellcome Trust and launched at Drawing Room, London, in 2015. The printed version contained an essay by Margaret Iversen – available here.